Small Business Saturday spotlight on Carmarthen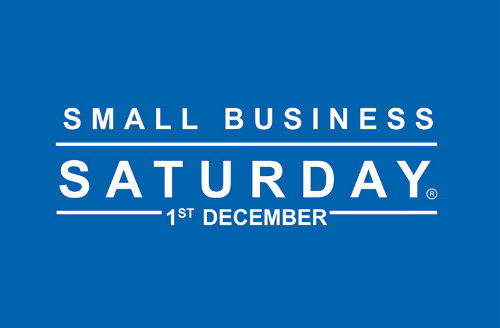 The spotlight will be on small businesses in Carmarthen when the Small Business Saturday bus tour rolls in to town.
Small Business Saturday is a nationwide campaign to support and promote the UK's 5.7 million small businesses, and the team has announced they will visit the town as part of their nationwide tour.
Carmarthen is one of just 30 locations the bus will travel to as part of the official countdown to Small Business Saturday, taking place on December 1.
The bus will be in Guildhall Square, between 10am and 2pm on Thursday, November 15 and local businesses are being urged not to miss out.
As well as offering free mentoring sessions, up to 20 small businesses per stop can apply to be a 'Business On Board'. They will be given space to exhibit their business to the passing public and will be profiled across the campaign's social media channels.
With an aim to shine a spotlight on the UK's top small businesses, the campaign will feature its special 'Blue Sofa' interview series, where small businesses, entrepreneurs and leading local figures can share their stories about their business or local area, to a Facebook live audience.
The council is supporting the campaign and is delighted that Carmarthen has been chosen for the bus tour. Its economic development team will be there on the day offering advice on the various grants available to help local businesses.
Council Leader Emlyn Dole, who is responsible for economic development, will also be going along to speak on the 'Blue Sofa'.
He said: "Here in Carmarthenshire we have a vast number of successful and innovative small businesses and we are committed to supporting new and existing businesses helping to create jobs and improving the local economy.
"I am urging local businesses to get involved with Small Business Saturday and sign up now so that they can benefit from the bus tour when it arrives in town."
Michelle Ovens MBE, Director of Small Business Saturday, said: "From Birkenhead to Belfast, Glasgow to Carmarthen, The Small Business Saturday bus will travel the country to celebrate the UK's fantastic growing businesses and shine a spotlight on their success. This tour is a way for us to give back to businesses at the heart of communities – celebrating them, championing them and providing a listening ear and a chance for mentoring. The tour is not just open to businesses, it's open to everyone – every individual who can take a moment to appreciate the far-reaching impact small businesses have on their community."
The bus tour follows the recent launch of the UK's Small Biz 100 – a celebration of 2018's top small businesses from across the UK. It includes Carmarthen's Tea Traders, a specialist tea shop offering a wide selection of its own brand loose-leaf teas, as well as quality coffee, freshly-made cakes, snacks and gifts; and Spiffy in Nott Square, a live well gift shop with a relaxing atmosphere and products to help their customers lead a happier and more fulfilled life.
Paul Raven from Tea Traders said: "We will be out and about in town on November 15 giving free tea tastings as well as taking part with activities on the bus. This campaign has huge benefits and is a great way of showcasing specialist and independent businesses and raising awareness with shoppers of what we have to offer as well as making ourselves more visible in the town."
Small businesses can book mentoring sessions during the bus tour via the Small Business Saturday website smallbusinesssaturday.com