Take care as Storm Callum hits Carmarthenshire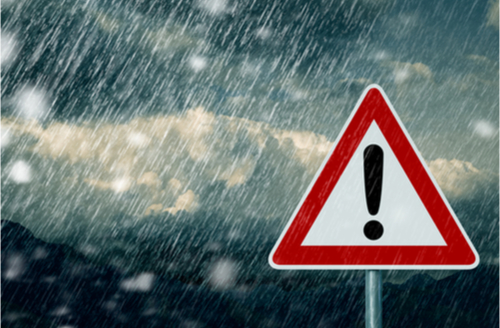 Heavy rain and strong winds are expected to cause significant disruption and difficult road conditions across many parts of Wales during Friday and Saturday.
People are being urged to drive carefully and take particular care around the Carmarthenshire coast.
The Met Office has issued an amber rain warning and significant river and surface water flooding is expected.
A yellow wind warning has also been issued, with gusts of 45-60mph possible. Winds are likely to generate large waves and bring the potential for some minor flooding impacts in coastal areas at times of high tides.
The wind is likely to cause leaves and branches to fall on the roads, which can block drains and increase localised surface flooding.
Carmarthenshire County Council teams are on standby to respond to changing conditions.
Maintenance and construction works have been suspended, crews have been diverted to assist with drainage clearance and flood prevention works
Crews are on standby until conditions improve
Sweepers are out clearing leaves and debris
It can be difficult for crews to reach every area of the county during prolonged severe weather. There are a number of things residents can do to help, which will make a big overall difference. These include:
Removing leaves and clearing other debris from private drains and properties
Checking drainage on private properties, and clearing leaves from street gullies where it is possible and safe to do so
Putting sandbags in place where necessary, and at properties which are prone to flooding
Driving sensibly in accordance to the weather and road conditions, and avoiding driving in very poor weather conditions
Checking that vulnerable/elderly neighbours are safe
Be aware, and protect your property against possible flooding:
Check weather forecasts and warnings on the Met Office website
Check flood guidance and updates on the Natural Resources Wales website
If your property is in imminent threat of flooding, call 01267 234567 (or 0300 333 2222 out of hours) to enquire about sandbags. Distribution of sandbags will be prioritised to those most in need, and are in limited supply. We will endeavour to respond to most requests but there may be some delay, particularly for the more widespread or large scale events
In an emergency:
If you are in immediate danger, or your property is flooding, call the emergency services on 999