'The Great War at Sea' exhibits at Parc Howard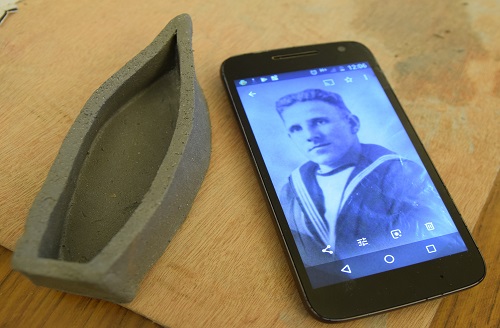 An exhibition about the impact the Great War at Sea had on Llanelli has opened at Parc Howard Museum.
The exhibition is on show until December 23 and is a tribute to the unsung heroes and heroines of Llanelli as described by individuals, community groups and museum staff.  These include hospital ship workers, businesses that provided post-war employment for returning veterans, and the countless voluntary contributions made by a community united against the threat of submarine warfare.
The exhibition forms part of commemorating the Forgotten U-boat War around the Welsh Coast, 1914-18. It is a Wales-wide Year of the Sea partnership supported by the Heritage Lottery Fund. 
The exhibition has also inspired young people and members of the community to work with artist Esther Ley to create a collaborative and commemorative ceramic artwork called Flotilla.  Around a centrepiece made by the artist are fifty individual boats each marked with a name commemorating the people of Llanelli who tragically lost their lives in the Great War at sea.  Flotilla will be unveiled in November to commemorate Armistice Day and will then remain on display at Parc Howard.
Morrigan Mason, Carmarthenshire Museums Development Manager, said: "The opportunity to be a part of this national project has been the start of a journey.  In our exhibition we began to look at social changes that happened because of the war and the impact on Llanelli.  We have only just scratched the surface of this history.  In commissioning Flotilla we have a legacy in the museum collection of this moment now, 100 years after the end of the First World War, as a permanent memorial to the people who lost their lives at sea, many of whom are not commemorated elsewhere."
The council's executive board member responsible for museums, Cllr Peter Hughes-Griffiths said: "The movement of ships played a huge part in World War One and a lot of people lost their lives at sea. This exhibition will provide an excellent insight into the impact it had on Llanelli and the community at the time. A lot of hard work has gone  into putting  this exhibition together so I hope as many people as possible will visit and learn more about this important piece of history."