Tom at UK Youth Parliament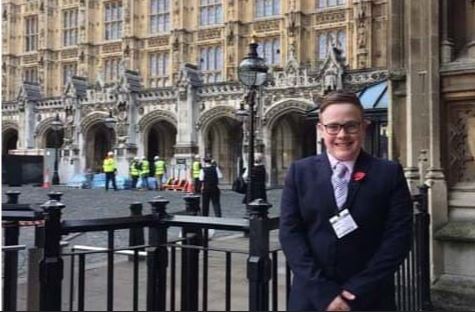 An Ammanford teenager has represented the county in a national debate at the House of Commons.
Thomas Vaughan-Jones, aged 14, took part in the UK Youth Parliament debate earlier this month and gave own speech on tackling homelessness.
The Amman Valley School student, who was elected by other youth councillors to represent Carmarthenshire was joined by 300 members of the UK Youth parliament aged between 11 and 18.
Topics debated included putting an end to knife crime, mental health services, equal pay, equal work, and reducing the voting age in all elections and referendums to 16.
The issues discussed were selected from The Make your Mark Ballot which was held in the summer and is the largest youth consultation across the UK with nearly one million young people taking part.
Thomas said: "It feels amazing to represent the views of young people in Carmarthenshire in parliament as part of the United Kingdom's youth Parliament program, This is a once in a lifetime opportunity, I have met some fantastic people and have had great memorable experiences, I am now looking forward to working on Carmarthenshire's top issue, Mental Health, over the next year."