Town and Village of Culture 2019 revealed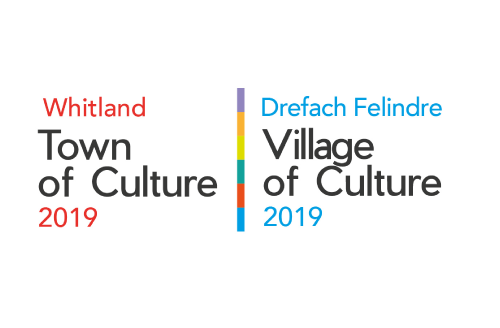 Carmarthenshire's Town and Village of Culture for 2019 will be – drum roll please . . . Whitland and Drefach Felindre.
Both communities were delighted to accept the council's nomination following meetings held locally with lots of public support.
The town council will take the lead in Whitland whilst a working group has been set up in Drefach Felindre to organise a programme of cultural events throughout the year.
Schools, sports clubs, music groups, food producers and businesses are all being urged to get involved and come forward with ideas.
It is hoped a formal launch will be held in the New Year.
Cllr Peter Hughes-Griffiths, executive board member for culture, sport and tourism, said: "I am thrilled to announce that Whitland and Drefach Felindre will be the Town and Village of Culture for 2019.
"There was a lot of support and enthusiasm in both communities and I am looking forward to seeing a calendar of exciting activities organised to reflect the rich culture of both places.
"It is great to see communities getting together to arrange events that will celebrate our Welsh heritage and recognise the enormous talent we have here in Carmarthenshire."
The council hosted its first ever Celebration of Culture Awards in 2018 at Llanelli's Y Ffwrnes to celebrate and honour Carmarthenshire's achievements in the arts and culture; which will now become an annual event.
Cllr Hughes-Griffiths said: "The awards were a tremendous success, it was the first time the county's cultural talents have been recognised in this way, and it is only right that it should become an annual celebration."