Another top cycling event comes to Pembrey Country Park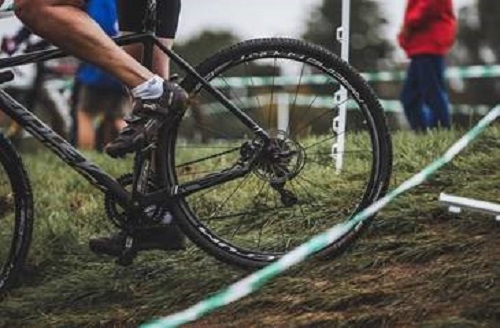 Pembrey Country Park has been chosen to host a round of the prestigious 2019/20 HSBC|British Cycling Cyclo-Cross National Trophy Series.
The park will make its debut appearance and host Round Five of the series over two days on November 23 and 24. Some of the best riders in the world will race their way around the park ahead of the National Cyclocross Championships in Shrewsbury in January 2020.
This event will support the investment Carmarthenshire is making in cycling such as the new closed road circuit in Pembrey Country Park which opened last year and was the venue for the opening stage of the OVO Tour of Britain.
The circuit provides a safe, traffic-free environment for coaching and training as well as competitive cycling events and public recreation.
It has been designed and built to British cycling standard, with a 6m wide tarmac surface of varying gradients and bends, to attract local, regional and national events, races and training camp.
Executive Board Member for Culture, Sport and Tourism, Cllr Peter Hughes-Griffiths, said: "This is another great coup for Pembrey Country Park and Carmarthenshire as well as another step forward in our vision of becoming the cycling hub of Wales. Our name is circulating out there now alongside some of the best locations in the UK to hold events such as these. I'm sure the event will also draw much spectator attention by giving people the opportunity to watch some of the world's top riders in action."