More homes to benefit from free energy measures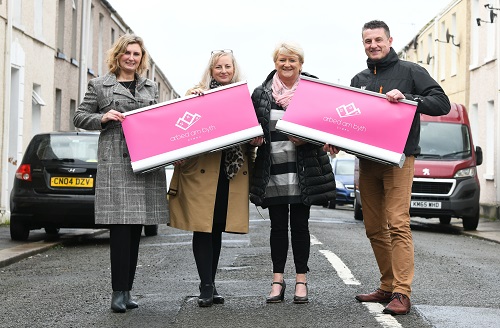 Some 250 homes in Llanelli are set to benefit from new or replacement boilers.
Carmarthenshire County Council has been awarded an additional 1.5m of funding from the Welsh Government to improve energy efficiency in the Tyisha area of the town.
The new heating measures will result in cheaper bills for private householders and warmer homes.
This is the second lot of funding secured by the council's housing department to improve private sector homes with low energy efficiency.
In 2009 insulation and heating works was carried out to properties in Glanymor, Trilwm and Tyisha.
Arbed Am Byth, has been appointed by the Welsh Government to identify homes which qualify for new heating systems and will be contacting homes direct.
Executive board member, Cllr Linda Davies-Evans said: "We're delighted that Tyisha is going to benefit from this funding. The new boilers will help householders who are struggling with the cost of high energy bills by making it more affordable and comfortable to heat. The energy measures installed will also help protect the environment by reducing carbon footprint."
For more information call Arbed Am Byth on 03300 414647 or email info@arbedambyth.wales