Reduced rates agreed for Carmarthenshire businesses again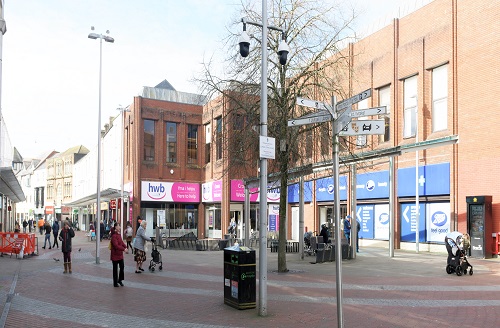 Around 600 businesses are initially set to benefit from the rate relief package following a decision by Carmarthenshire County Council's executive board.
The Council will be supporting the High Street and Retail Rate Relief Scheme which is being made available to authorities by the Welsh Government. This relief is aimed at businesses in Wales that are wholly or mainly being used as retail premises such as shops, pubs, restaurants and cafes.
The enhanced scheme aims to provide support for eligible retail businesses by offering up to £2,500 discount on the non-domestic rates bill per property, to retailers occupying premises with a rateable value of £50,000 or less in the financial year 2019-20, subject to State Aid limits.
Those previously in receipt of High Street Relief in 2018/19 will automatically receive the relief applied to their account, other eligible businesses will be identified and receive an application form in April.
The recommendation put to executive board by Cllr David Jenkins, executive board member for resources, was unanimously supported.
Deputy leader, Cllr Mair Stephens said: There are many businesses in our communities that could benefit from this. This is definitely something we are all very appreciative of."