Time credits can now be used on bulky waste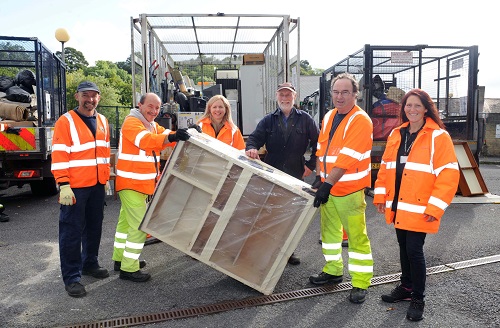 Council tenants who do voluntary work in their communities can now use their time credits to remove their bulky waste items.
Eight time credits can be used against up to three items which normally cost £25. Examples of bulky waste include beds, carpets, fridges, freezer and wardrobes.
Carmarthenshire County Council has been working closely with Tempo to boost community engagement, allowing people to earn Time Credits in return for every hour of volunteering they undertake.
There are a number of ways to volunteer from helping run a local club, taking part in a litter-pick, or even driving a mini-bus for a local group.
Every hour of volunteering earns one Time Credit which can be saved and spent on a range of local and national attractions, including leisure facilities, theatre shows, theme parks, and more.
The council's executive board member for housing, Cllr Linda Davies-Evans said: "We are pleased that we have been able to secure an additional service to Time Credits so that all our council tenants who help out in their communities have a wider range of opportunities to spend them on. Not only does volunteering help build confidence, but it is also a great way of making new friends. Earning the Time Credits enables tenants to access activities and experiences that might not be within reach otherwise."
Tempo is an independent organisation that has programmes across the UK and have working with Carmarthenshire Housing Services for the past 6 years.
Currently in Carmarthenshire there are 60 groups and 1899 members earning Time Credits, and collectively they've clocked up an amazing 57,970 hours of voluntary work.
For further info email communitymatters@carmarthenshire.gov.uk or call 01267 228888