Carmarthen is one of the best places to live in the UK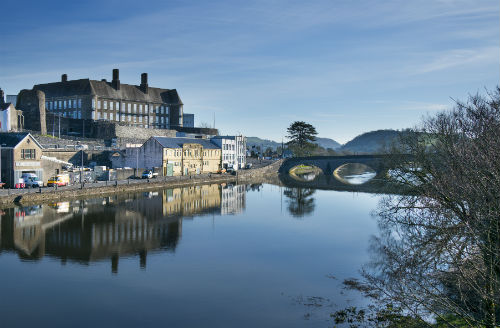 Carmarthen has been named one of the best places to live in the UK by The Sunday Times newspaper.
The town has been featured in the top 10 of the best Welsh towns and villages to live along with Crickhowell, Aberdyfi, Abersoch, Cardigan, Chepstow, Montgomery, Penarth, St David's and Mumbles.
According to the guide, the £74million St Catherine's Walk "has given the oldest town in Wales a welcome heart transplant, and a new lease of life."
It says that the new shopping centre has helped bring trade to independent shops in the town and praises the market which sells "dairy produce and ham from local farms."
Council Leader Cllr Emlyn Dole said: "I am delighted that Carmarthen has been featured in the top 10 best places to live in Wales. It is something we have known for a very long time but now the secret is out.
"Carmarthen is a town rich in history and culture, a mix of old and new. We have managed to retain the character of the old town with our narrow streets and castle remains, yet are fortunate enough to have a first-class modern shopping centre, it really is the best of both worlds!"
The Sunday Times Best Places to Live guide names the best places to live in the UK every year. Locations are selected based on a range of factors including employment, schools, internet speed, culture, community spirit and shopping.
Helen Davies, The Sunday Times Home editor, said: "Finding our very own best place to live now feels more important than ever, for our wellbeing and wealth, happiness and health. This year we were looking for community spirit along with convenience and culture. There is so much going on around the country, and so many great places that the choice was a hard one."