Parc Howard Museum offers relaxed sessions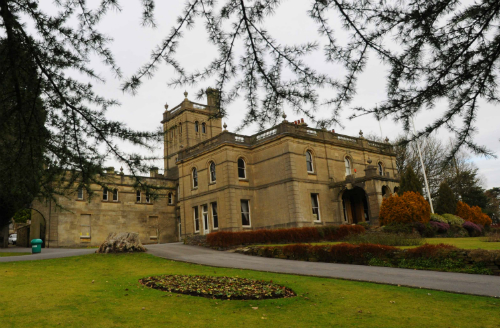 A Llanelli museum is offering visitors with autism, dementia or other additional needs a new way of exploring and enjoying its displays and grounds.
Carmarthenshire County Council's Parc Howard Museum, set in a former mansion house in acres of impressive grounds and parkland, has started 'relaxed sessions' which will be available on the first Saturday of every month.
The county museums team wants to give people who get overwhelmed with sensory experiences a chance to look and explore in drop-in or self-guided activities, free from the usual hustle and bustle.
The free sessions are especially suitable for visitors with autism, dementia or other needs, and their siblings, parents, friends and carers. 
Museums Development Manager, Morrigan Mason, said: "Each session will be themed and inspired by the museum, such as fossils, textiles, archaeology and painting.  Visitors can expect to find opportunities for object handling, making or creating something to take home, and props to explore the museum with.
"After the session, visitors can make the most of the outing and enjoy a walk in the grounds or the play areas for children and young people."
Cllr Peter Hughes Griffiths, Executive Board Member for Culture, Sport and Tourism, said: "A century ago, during the First World War, Parc Howard Museum became a place of recuperation for veterans, and its tranquil setting amongst beautiful grounds continues to make it a perfect place for offering new ways of promoting well-being and inclusion.
"We're pleased to offer these relaxed sessions to make the museum an accessible and enjoyable place for everyone to visit."
The museum's relaxed sessions are free of charge, although booking is recommended to discuss access and what can be expected. 
The next session takes place on Saturday, May 4, starting at 10am, with artist Louise Bird who will be running an activity on textiles and textures. 
Future sessions in 2019 will be taking place on June 1, July 6, August 3, September 7, October 5, November 2 and December 7.
To book, call 01554 772029 or 07881 008767 (Tuesday to Friday).
For more information about Carmarthenshire Museums, visit www.carmarthenshire.gov.uk or search Carmarthenshire Museums on Facebook and @CarmsMuseums on Twitter.