Childcare Offer supports over 400 children and families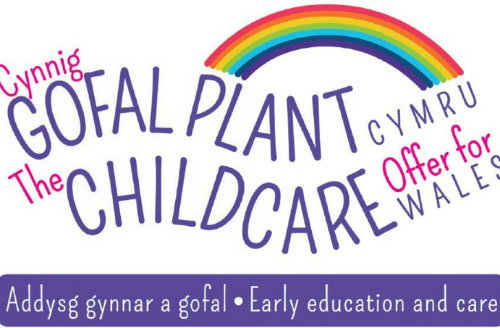 Over 400 children are now accessing free early education and childcare in Carmarthenshire.
Carmarthenshire Family Information Service has been supporting families since a new Welsh Government scheme was launched in January.
The Childcare Offer provides eligible working parents with up to 30 hours a week of Government funded early education and childcare for their three and four year olds.
Parents are eligible for the Childcare Offer if they have a child of the relevant age, from the term after their third birthday until they start in full time school, and if they are working and earning at least the equivalent of 16 hours at the National Minimum Wage or National Living Wage.
Cllr Glynog Davies, Carmarthenshire County Council's Executive Board Member for Education and Children, said: "Childcare is one of the biggest challenges facing working families in Wales. Supporting families with quality, flexible and affordable childcare supports economic regeneration, reduces pressures on family income and helps parents to work. It also supports the wellbeing of children through positive and rich childcare experiences.
"I'm so pleased that over 400 families have benefitted so far and encourage anyone with children of a relevant age to check to see if they are eligible."
For further information, visit the Carmarthenshire Family Information Service website at fis.carmarthenshire.gov.wales or call 01267 246555.