Council investment to bring back buildings into use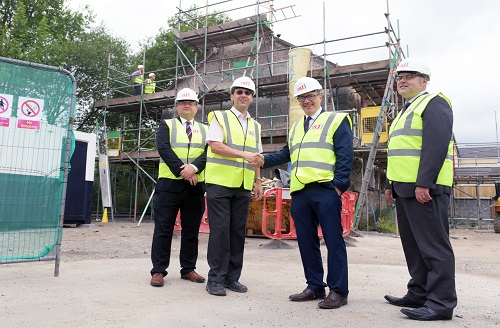 Over £200k of council investment is set to transform two buildings in Ammanford and bring them back into commercial use.
The former Kings Diner on Park Street and Lloyds Bank on Quay Street will undergo major refurbishment thanks to the support of Carmarthenshire County Council's Ammanford Regeneration Development Fund.
The investment into both properties, which will provide commercial employment space, with a potential of creating over 20 jobs.
The Ammanford Regeneration Development Fund provides financial assistance for the construction or refurbishment of buildings for commercial use with the primary aim of creating capacity for employment and increasing vitality in the town.
The programme, which is funded by the council's capital programme, is available for both developer led proposals and owner occupiers who wish to construct new, expand or refurbish premises to create additional job capacity.
Carmarthenshire Council leader, Cllr Emlyn Dole said: "We were pleased to be able to offer this funding support as part of our ongoing commitment to economic development and support to businesses. Opportunities such as these will not only help boost and strengthen our economy, which is a key aim for the executive board's Moving Forward in Carmarthenshire plan, but will also help energise the county and build a more sustainable future."
For further information contact Yvette Pellegrotti YMPellegrotti@carmarthenshire.gov.uk 01267 242429