Works to protect rare bog habitat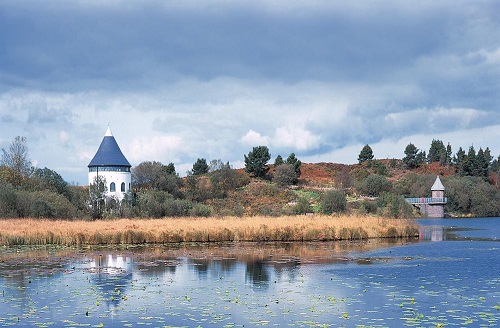 Plans to restore the rare bog habitat at Llyn Llech Owain Country Park are well underway.
Work will begin this month on the site, near Gorslas, to improve the degraded bogs which have been affected by tree planting and drainage ditches.
Scrub and small trees will be removed from the bog and drainage ditches will be blocked to ensure the bogs remain in a healthy condition
The works will help to restore the fragile bog community and the sphagnum moss which needs wet conditions to thrive.
Work will take around three weeks to complete. Some footpaths may be re-routed where works directly affect them.
Carmarthenshire County Council's conservation officer, Simeon Jones said: "Bogs are not only beautiful, dramatic landscapes, full of inspiring wildlife, but they also help mitigate climate change by storing carbon in peat as well as being home to a range of rare plants. Their protection is necessary to avoid adverse economic and environmental impacts."
This project is a partnership between Carmarthenshire County Council and Snowdonia National Park called the Welsh Peatlands SMS project which is helping to transform the fortunes of our damaged peat bogs.
For further information please contact Simeon Jones sldjones@sirgar.gov.uk