Director of Education thanks parents for support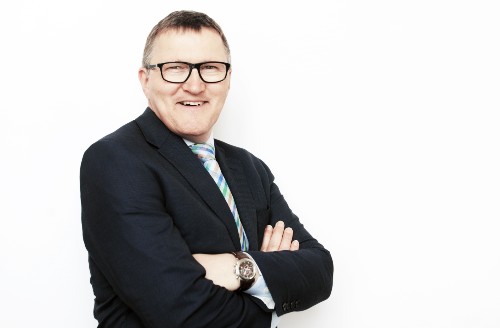 Carmarthenshire's Director of Education and Children's Services Gareth Morgans has sent a letter thanking parents for all their support since the closure of schools due to the coronavirus crisis.
In the letter, he also paid tribute to staff for all their hard work, and expressed how proud he was of all the children for how they had responded so well and continued with their learning at home.
"I'm extremely proud of all the staff who work in our Education and Children's Services as they've dealt with this crisis in a professional way and have shown a 'can do' attitude," he said. "I'm also proud of our amazing children and young people who have responded well to this unprecedented change and are still engaging enthusiastically in their learning. On a daily basis, I see amazing examples of their innovative work on social media and receive reports that our staff and pupils are involved in fantastic projects."
Mr Morgans reassured parents that the council was doing all it could to support both staff and pupils during this difficult time.
He wrote: "I can assure you we are doing all we can to support our staff to keep in touch with our learners. This will have been an extremely unsettling period for you and your children, especially those due to sit exams, those leaving school or moving to a new school later this year. Please be assured that we will continue to do everything we can to support our pupils."
He expressed his gratitude to schools for their resilience and emphasised how important it was for parents and schools to keep in contact.
Mr Morgans also had advice for parents on what they could do at home to help their children who are undoubtedly missing their friends, and the routine and structure of going to school.
He discussed the plans that had been put in place to help parents support their children to continue learning at home, linking to Carmarthenshire's Distance Learning Plan, which sets out the way forward for learning in Carmarthenshire during the coronavirus outbreak.
He emphasised that without a teacher present at home, schools would set work and activities that would not require high levels of support and input; and that parents should not try to 'recreate' a typical school day.
He added: "It is unclear as yet when schools will re-open for our children and young people however it will only be when it is safe to do so."