September plan for schools announced by Welsh Government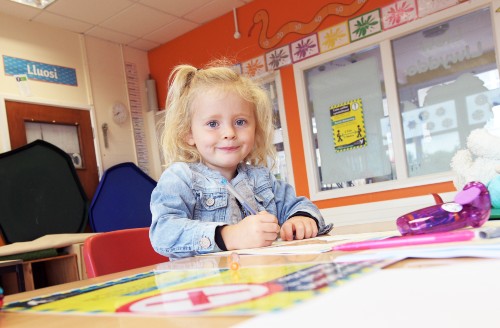 Welsh Government Education Minister Kirsty Williams has today announced the plan for the September re-opening of schools.
The council welcomes the announcement for all pupils to return in September and will be working closely with schools to make sure this can be done as safely as possible.
Schools which can do so will re-open from the first week of term. Some specific groups of learners may need to be prioritised during this first week, such as those who have not attended this term, Years 7, 12, 13 and Special Units for secondary, and Early Years and Year 6 in primary schools.
From the second week of term, schools will need to increase the number of pupils attending, with a full return on September 14, when attendance will be compulsory.
Executive Board Member for Education and Children's Services Cllr Glynog Davies said: "It has been a difficult few months for us all, and many families have been concerned about their children's learning and the impact that not being in school and seeing their friends has had on them.
"But we have learned a lot during the past couple of weeks, and this will put us in good stead for re-opening our schools fully in September. We have put various safety measures in place and established good routines which are working well and which we can build upon for the autumn term.
"We have already started planning for September and will be working closely with schools on the arrangements for the new term in relation to staffing, school transport, catering and cleaning. However, it is important that we continue to have clear and consistent guidance from Welsh Government going forward.
"Planning and preparation days may need to take place at the beginning of term and each school will have its own challenges that will need to be addressed. It is important that schools keep in direct contact with parents on their specific arrangements.
"Pupils' learning has been severely disrupted by the crisis and I welcome the Minister's announcement of an additional £29million support package to recruit extra staff to assist with the recovery and to help minimise the impact on pupils and continue the ongoing work to raise school standards. I look forward to receiving further information on this in due course.
"I would like to thank all our school staff for the co-operation, passion and dedication you have shown these past few months. I would also like to thank all our parents and pupils for their support, patience and hard work during this time. I am positive that by working together, we will be successful, and our children will flourish once again."