Free town centre parking offer resumes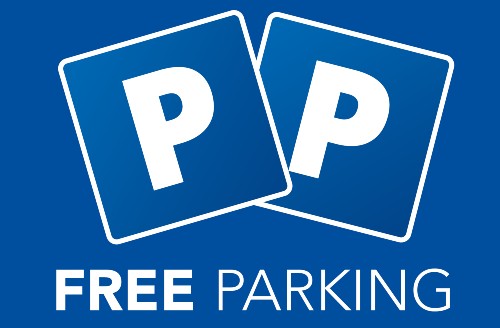 Periods of free parking in council-run car parks are being re-introduced across Carmarthenshire as part of an ongoing pilot initiative.
Visitors to the county's main towns can park for free if they arrive and stay within certain hours on certain days, supporting town centre traders in their quietest trading periods.
Carmarthenshire County Council has been running the pilot since October 2018, and has resumed it from September 1, 2020, to support town centres recover from the Covid-19 pandemic.
It is in addition to the five free parking days the council offers town centres every year, which makes over 15,000 free spaces available to complement pre-planned events.
Visitors will still need to obtain a ticket and display it as normal, however the ticket will be issued with no charge at the following locations and times during the pilot:
Monday-Wednesday, 10am to 2pm, at town centre car parks in St Clears, Newcastle Emlyn, Llandovery, Llandeilo and Ammanford
Mondays and Tuesdays, 10am-4pm, in Llanelli town centre
Tuesdays and Thursdays, 3.30pm-6pm, in Carmarthen town centre
From September 1, new pay and display machines will also be in operation at a number of car parks, allowing visitors to get a ticket by credit/debit card and contactless payment, as well as cash.
Cllr Hazel Evans, Executive Board Member for Environment, said: "We're pleased to reintroduce our free parking pilot which allows visitors to our main town centres park for free on certain days and times, to support our traders when they need it most.
"We hope to continue this pilot for some time longer, based on feedback from our traders, and we will continue to monitor it to help inform our future parking strategy."
Terms and conditions of the pilot:
Free parking will only apply between the hours specified for each town
Free parking will only apply to those using the short stay parking bays. Where car parks have a mix of long and short stay car parking, those parking all day will need to use the long stay bays and pay the full charge
Visitors will still need to obtain and display a ticket, but the ticket will be issued at no charge during the specified periods
Parking during all periods outside the specified days and times will need to be paid for