Celebration of culture awards winners announced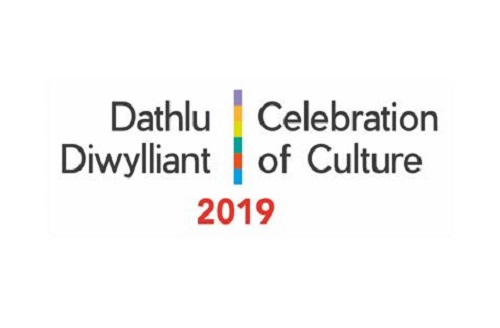 Winners have been announced for Carmarthenshire's second celebration of culture awards.
Eighteen finalists – three from each category – have been selected from more than 110 entries.
In a joint partnership between Carmarthenshire County Council, the Llanelli Star and the Carmarthen Journal, the awards are designed to shine a spotlight on all areas of arts and culture.
The awards recognise and celebrate excellence in performance, music and visual arts as well as creative media, literature and heritage.
Two of the eight categories, Young Talent and Outstanding Contribution to Culture, will be announced in a ceremony at the Ffwrnes Theatre, Llanelli, on Friday, April 5. The presenter for the evening is Marc Griffiths.
The judging panel was made up of councillor Peter Hughes-Griffiths, Carmarthen Journal editor, Jonathan Roberts and theatre practitioner Carys Edwards.
Mr Hughes Griffiths, executive board member for culture, sport and tourism, who is behind the awards scheme, said: "The nominations for our 2018 Cultural Awards clearly indicates the wealth of cultural activities throughout Carmarthenshire. It was such a difficult experience to select the three top awards in each category. We can be so proud of our talented individuals, our groups and various societies. We now look forward to Celebrating our Culture on April 5th at the Ffwrnes Theatre."
Sponsors include Coleg Sir Gar, Llanelli Town Council, Castell Howell Foods and Llanelli Trailer Centre.
For all event enquiries, please contact Isabel Goodman, regional events manager for Media Wales on 01792 545511 or isabel.goodman@mediawales.co.uk
Excellence in Performing Arts
CFfi Sir Gaerfyrddin
Mess up the Mess Theatre Company
People Speak Up
Excellence in Visual Arts & Crafts
Mathew Browne
Michele Shiels
Tywi Valley Arts Trail
Excellence in Creative Media
Richard Rees, On the River Towy
Lens 360
Sound Memories Dementia Friendly Online Radio System
Excellence in Literature
Alun Gibbard
Llandeilo Litfest 2018
Cymdeithas Hanes Llansteffan History Society
Excellence in Heritage
Gwyl Hanes Cymru i Blant 2018
Llanelli Youth Theatre
Unloved Heritage & Dyfed Archeology Society
Excellence in Music
Cerys Angharad
Clwb Ffermwyr Ifan Penybont, CFfI Sir Gar
Cor y Strade