Stay safe this Bonfire Night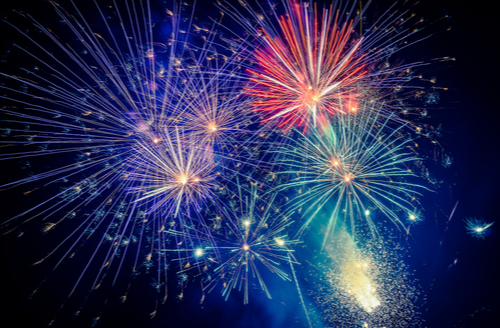 We are working with Mid and West Wales Fire Brigade and Dyfed-Powys Police to ensure everyone stays safe this bonfire night.
Covid-19 restrictions mean the autumn festivities will be impacted.
We understand that some people will want to have their own private firework display, and while we want people to enjoy themselves, we ask everyone to think how they can Keep Wales Safe this Bonfire Night and not spread coronavirus.
During the current fire-break, licensed premises that are still open (newsagents and supermarkets) are permitted to sell fireworks. However, people need a reasonable excuse to leave home and buying fireworks is not considered a reasonable excuse.
At this time of year, we often receive complaints about the noise impact of fireworks. We are working proactively with Dyfed-Powys Police to identify anyone causing a disturbance.
We can take action if the noise amounts to a statutory noise nuisance - a Noise Abatement Notice can be served on the person responsible if identified. If fireworks are being used in a way that would be deemed to be anti-social behaviour a Community Protection Notice could also be served.
Fireworks are dangerous, and the added risks of coronavirus means you should think very carefully about doing so this year.  If you do buy fireworks for your own use, you should always follow the RoSPA Firework Code.
Celebrate bonfire night safely at home:
 Do:
Consider your neighbours and your communities

Only buy fireworks with a valid CE mark

Store fireworks in a closed box and take them out one at a time

Follow the instructions on each firework - use a torch to read them not a naked flame

Light fireworks at arm's length, using a taper

Make sure everyone stands well back

Keep a bucket of water nearby

Always supervise children around fireworks and never give sparklers to children under five

Light sparklers one at a time and wear gloves

Keep pets indoors
Don't:
Don't go back to a lit firework – even if it hasn't gone off it could still explode

Don't throw fireworks or put them in your pocket

Don't drink alcohol if you are setting off fireworks

Don't use paraffin or petrol on a bonfire
Further bonfire and fireworks safety advice from Mid and West Wales Fire and Rescue Service