Carmarthenshire Tourism and Business Roadshow 2023 –book now!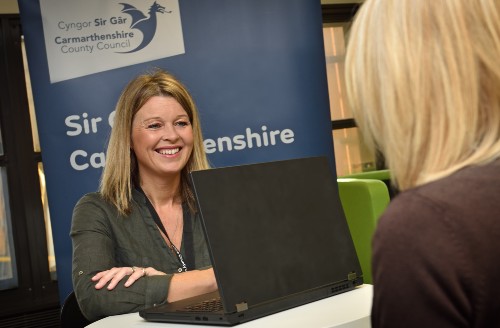 Carmarthenshire is a county with big ambitions. Over the last 2-years, Carmarthenshire County Council has supported just under 6,000 businesses, created 2902 jobs and safeguarded a further 950 jobs to date.
Keen to continue this support to local businesses and recognising that the tourism sector is worth over £1/2billion a year to Carmarthenshire's economy, starting on November 30, officers from the County Council will embark on a Tourism and Business Roadshow of the county.
Our specialist officers will be travelling across Carmarthenshire to meet with businesses and community groups to offer business advice that will cover all aspects of the tourism and business sector; from licencing, planning, funding options, grants that are currently available to businesses as well as marketing support.
These sessions are free to attend but must be pre-booked. Bookable slots are now available for the 1st two roadshow events and are likely to be extremely popular, so book your place today by emailing tourism@carmarthenshire.gov.uk. Sessions are available as one on one or group appointments.
The first series of tourism and business industry roadshows will be held on November 30 at the Crochan Suit in Llanelli's Ffwrnes Theatre, with the second event hosted on December 5 at the Cawdor Hall, Newcastle Emlyn. The events will start at 10:00am and finish at 4pm.
Throughout the session the Council's specialist officers will offer free business advice relevant to your business. The Tourism Team will be on hand to explore how you can work with the Council on campaigns, filming opportunities, business events, and advice and guidance in relation to statutory regulations and funding.
Attendees can also learn about the latest plans for Carmarthenshire County Council's 2023-24 marketing themes and have a flavour of the campaigns and creative content scheduled in our calendar for the year.  We'll also share news of how we're moving towards a greater digital integration of our tourism and business facing websites. Come and find out how you can get involved!
We can offer suggestions on the kind of information the media need for travel articles, funding that is available in your area, and share our experience of working with Visit Wales and Visit Britain.
Carmarthenshire County Council has a wide range portfolio of grants and loans available to developers and business owners, come and find out what support is available to you and your business. Opportunities are available via the Shared Prosperity fund, the Start Up Fund and Business Growth Fund. There will also be support and guidance on funding available for rural businesses.
If you are planning an event, run a licensed establishment or are planning to collect charitable donations on the street Carmarthenshire County Council officers will be on hand to assist.
Advice will be given from Carmarthenshire County Council officers in relation to the new waste legislation along with information on LEQ initiatives such as the 2 minute litter pick boards.
There will be guidance and support for community, voluntary, charitable groups and social enterprises in Carmarthenshire. Officers will also be able to share information on the support available for Carmarthenshire based businesses from the Arfor programme and explain    how young people across the county can be supported to develop new business ideas, gain employment and develop social activities in their area that supports the Welsh language.
The Tourism and Business Roadshows will offer a wide range of relevant expertise to help you to run your business - whether you're long established and looking for new opportunities or thinking of setting up in the industry and in need of pointers to help you on your way.
Cllr. Hazel Evans, Cabinet Member for Regeneration Leisure Culture and Tourism said: "During the Tourism and Business Roadshow, our officers will be bringing a wide of expertise together, under one roof - giving Carmarthenshire businesses an opportunity to access specialist advice on funding, business, grants, waste management, licencing and event support, so book now to avoid missing out."
These sessions are free to attend but must be pre-booked. To book your place, please email Tourism@carmarthenshire.gov.uk with the following information:
Your name and business name
Which advisors you would like to book an appointment with (you can pick as many or as few as you like, please see the full list below)
What time you'd be able to arrive, and what time is the latest you could leave.
You will then be contacted with confirmation of each of your allocated time slots to confirm your booking.