Council approves 2023-24 budget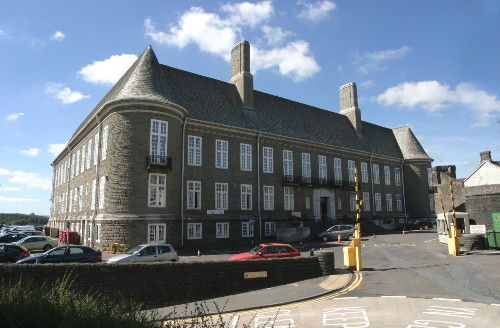 Carmarthenshire County Council has approved its 2023-24 budget strategy in response to extensive public consultation. Proposed cuts to school funding and increased school meals and car parking charges have been reduced, and a lower than anticipated council tax increase of 6.8% will enable the Council to avoid cutting essential public services.    
In preparing the most challenging budget for many years, Carmarthenshire County Council invited the public and other interested parties to express their opinion, suggestions and preference on a total of 17 budget proposals.  Over 2,000 people responded to the online consultation, and 80 young people from the county's secondary schools attended a face-to-face event at County Hall to discuss with Cabinet members and express their priorities.  
Amongst the main changes to the Council's budget proposals are: 
A proposed council tax rise of 6.8%, which is well below the current rate of inflation. Just 25% of the Council's £450m Net Revenue Budget comes from the Council Tax. The remaining balance comes from the annual Welsh Government Revenue Support grant and the National Non-Domestic Rates.
The proposed reduction of £2.7m in the Schools Delegated Budget has been cut to £2m, although in real cash terms, Carmarthenshire schools will get an extra £8m to cover inflation, energy and staffing costs. 
It was originally proposed to raise the price of school meals by 10% in line with inflation, but this has been halved to 5%.
In recognition of this difficult time for town centre traders, the proposed 10% inflation-related increase in car parking charges has also been cut to 5%. Meanwhile, a review of free parking periods is being held. It's worth noting that the Council has to pay Non-Domestic Rates on car parks, which currently amounts to well over £300,000 in Carmarthen Town alone.
An additional £262,000 has been allocated for Highways and Town Centres, to help alleviate the previous reduction in funding due to austerity measures.
Proposed cuts to the Youth Support Service and Children's Services Grants have been dropped completely.  
Carmarthenshire County Council, like all local authorities, is facing unprecedented financial pressures as the rising cost of inflation, food and energy prices along with increased global demands for goods and services, presents a significant shortfall in its 2023/24 budget. 
The Council's energy costs have nearly trebled and the level of nationally agreed pay awards for staff is far above what was budgeted for 12 months ago, due to the significant rise of inflation.
Following the Welsh Government funding settlement, the final settlement being announced February 28, Carmarthenshire County Council identified a need to bridge a budget shortfall of over £20million in its 2023/24 budget. 
Welsh Government recognise this has been one of the toughest budgets that they have ever set and therefore the money allocated to local authorities, which makes up around three-quarters of our funding, will fall well short of what the Council need to continue with services as they are currently. Council Tax raises around £112 million a year and contributes to around a quarter of the total net annual budget.
The Council has a legal responsibility to set a balanced budget every year, ensuring that income from sources such as Council Tax, revenue from paid-for services and grants is enough to cover its expenditure.
The Cabinet Member for Resources, Cllr. Alun Lenny said: "This year's budget choices are every bit as hard as the very worst years of the austerity era. It is, as I've said before, like austerity on steroids. Although the funding from Welsh Government, which accounts for about three-quarters of our income, increased by 8.5%, we still had to budget for savings of £9.4m for this year, which meant that very difficult decisions had to be made. 
"The situation was made more challenging due to a national pay offer being made to Trade Unions representing non-teaching council staff at the end of last week. The timing was unusual and most problematic, coming as it did days before the budget was put before Full Council. The pay offer is at a level above almost all Welsh Councils' assumptions, and If accepted by the unions, will cost the authority an extra £3m to that which we'd budgeted. We've had to take urgent action, including taking some money from the council's reserves, to accommodate this unexpected pressure at this time of year.  
 "On a more positive note, changes such as updated energy prices based on the latest information, and the release of capital charges, provided us with a total sum of almost £1.8m to make changes to next year's budget. The Council will make best use of this sum by making adjustments which take account of the consultation process and responds to the feedback from both public and councillors. 
"We will provide £1.3m to remove or reduce nine specific budget reductions. These include keeping St Clears Leisure centre open, while we work with the community to set it on a viable financial path; restoring a quarter of a million pounds back to children and youth services to invest in the prevention agenda; lessening the impact on both the school music service and learning disability services, and most significantly, reducing the financial ask on schools by £700,000, responding to what was the strongest view given in the public consultation. We will also defer any changes to our 'Rising Fours' schools admissions policy by a year, to ensure wider consultation and allow proper time to plan any possible changes. 
"The Council will defer fee charging at nine car parks in smaller towns and villages that are currently free, to allow time to assess and consider the wider impact on each area. We have also withdrawn the reduction of £22,000 in the Welsh Language budget which is used to support projects and commission-related work and research. 
"We will use £385,000 to support both hard-working families and businesses by restricting car park charges and school meals to a 5% increase, which is half the current rate of general inflation and a third of food inflation. 
"In response to concerns over highways and town centres, an extra quarter-of-a-million pounds is allocated directly towards these priorities, which includes funding for extra street cleaning.  
"Finally, and importantly, this left sufficient funding for us to reduce the council tax increase to 6.8% for next year. Getting it down to this level has taken a huge effort by officers, ourselves and all others involved over a period of several months. We've really tried to listen to people's concerns and done everything we could to alleviate them.  
"I fully appreciate that this increase is another burden on residents, but I believe it strikes the right balance as we strive to protect the vital services which the people of Carmarthenshire rely upon and look to their council to deliver each and every day."